How to UnZip your Controlled Vocabulary Keyword Catalog

Mac OS X Instructions
Windows Instructions
Opening a Zip file on a Mac running OS X is simple. First locate the Zip file in the Mac Finder, then double-click on the Zip file. The Controlled Vocabulary Keyword Catalog (CVKC) folder will appear in the same Finder window. Inside of that folder should be several plain text files as well as some other HTML help files. Load or import the CVKC file according to the specific instructions on the appropriate Support page.
There are a number of ways to open Zip files on a computer running Windows. You may already have a specific utility installed that you use to create Zip files, and these can be used to open or extract a Zip file as well. Applications like WinZip will appear in the sub-menu that appears when you right-click on the specific Zip file.
Later versions of Windows XP as well as Vista and Windows 7 have a utility built-in to open Zip files, though it may not be immediately apparent. First locate the Zip file you downloaded from the Controlled Vocabulary website. With some Internet browsers files may be automatically placed into a Download folder, or on your Desktop.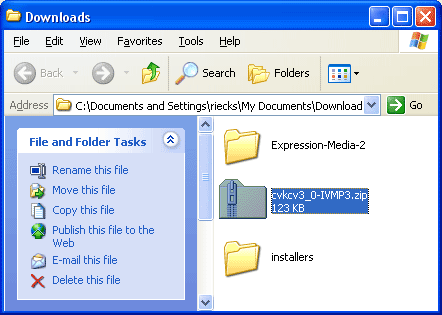 If you already have a Zip/UnZip utility installed, start by right-clicking on the Controlled Vocabulary Keyword Catalog (CVKC) Zip file. You should see something like Extract All, as in the screengrab below.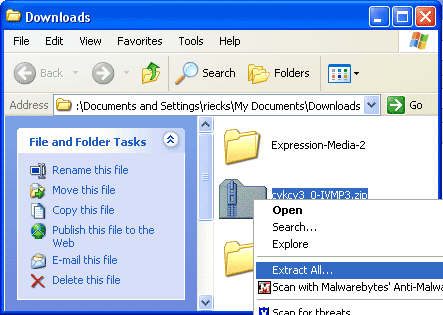 This will open the Extraction Wizard dialogue. Just click on the Next button to continue.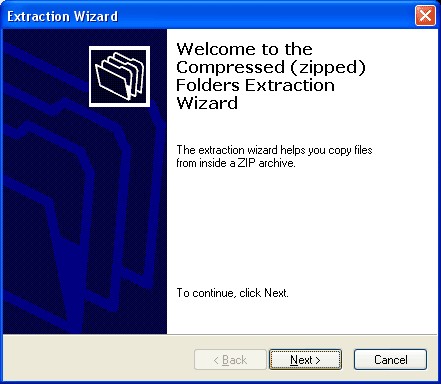 You can choose a specific destination folder, though the default should be to extract the files to the current folder. Click on the Next button to continue.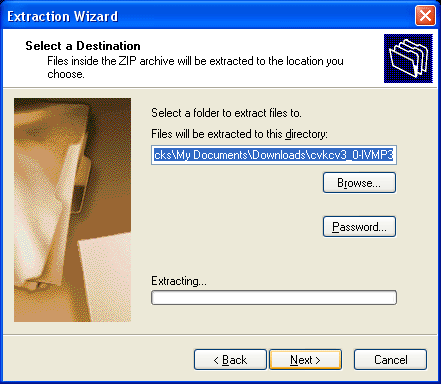 Make sure that the box next to the Show extracted files label is checked, and click on the Finish button to complete the process. .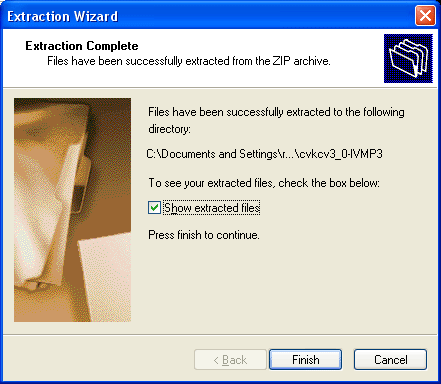 You should be back at the same folder where you started, but you should now see a folder that starts with the cvkc name.